Introducing next-level training for 5-to 8-year-olds – TOCA Jr.
Utilizing our eight TOCA studios we can maintain social distancing requirement with our new on-on-one training program for younger players .
TOCA Jr. is the next step in development from Grassroots level to our Academy, unique to Pure Soccer.
TOCA Jr. is designed for repetition to build technique and skill in a deep training environment, that is both fun and forgiving.
Each session is a 30 minute high-intensity session tailored to each players' skill level.
Give your child the competitive edge and sign up for TOCA Jr. today!
Size 3 ball is used to ensure a smaller sweet spot using the small-ball philosophy.
Ball delivered up to 50 mph.
Dramatically improves accuracy in a forgiving and fun environment.
Repetition is key to finding your first touch and TOCA can provide hundreds of touches per hour versus a normal training session.
With hard work and TOCA touch trainer we provide the environment to flourish and improve in a short period of time.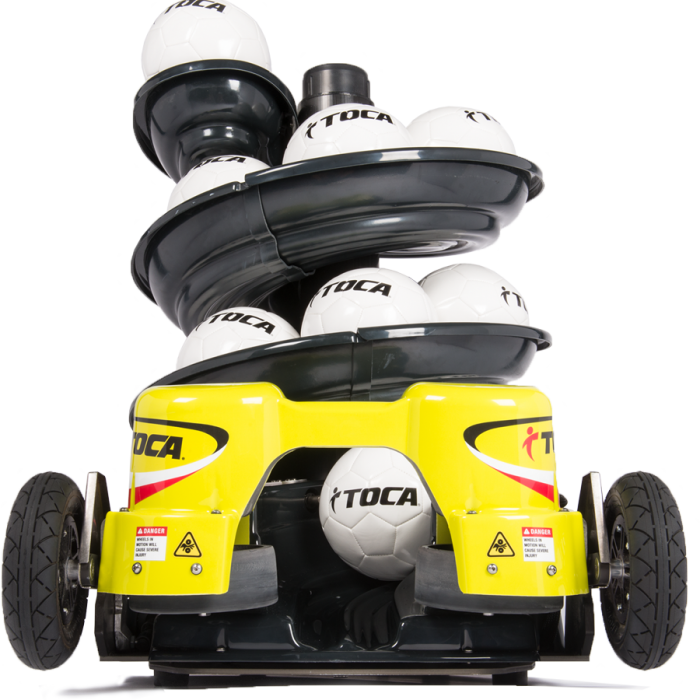 Free 30 Minute TOCA or TOCA Jr. Trial
Call, e-mail or use the contact form to book your 30 minute FREE no obligation trial, and discover TOCA today.

27317 Spectrum Way, Oak Ridge North, 77385
Phone: (346) 568 0007
email: [email protected]
By entering your email above you are agreeing to receive further marketing information from Pure Soccer Katy.
A yearly subscription fee of $50* per person is required to have the ability to book TOCA Sessions online and in person.
Monthly**
1 Session per Week Membership
Packages
Multi Session Packages Members Only
Monthly Membership Required

5 Sessions - $190.50 + Tax (Save 5%)

10 Sessions - $363 + Tax (Save 10%)

20 Sessions - $688 + Tax (Save 15%)
Packages
Multi Session Packages Non Members
5 Sessions - $251 + Tax (Save 5%)

10 Sessions - $453 + Tax (Save 10%)

20 Sessions - $858 + Tax (Save 15%)
All TOCA sessions must be booked in advance to ensure availability of studio and trainer. 24 hrs cancellation is required or sessions must be paid in full.
*First years subscription fee will be waived for existing Grassroots or Academy members.
**12 Month minimum subscription required for monthly package. Subject to terms and conditions.