Introducing the TOCA Touch Trainer at Pure Soccer Katy.
We have eight TOCA studios to help you change the way you train.
Join the training revolution!
TOCA Training is designed for repetition to build technique and skill in a deep training environment, that is both fun and forgiving. Make your mistakes here and not on the field!
Give your child the competitive edge! Sign up for TOCA today!
Size 3 ball is used to ensure a smaller sweet spot using the small-ball philosophy.
Ball delivered up to 50 mph.
Dramatically improves accuracy in a forgiving and fun environment.
Repetition is key to finding your first touch and TOCA can provide hundreds of touches per hour versus a normal training session.
With hard work and TOCA touch trainer we provide the environment to flourish and improve in a short period of time.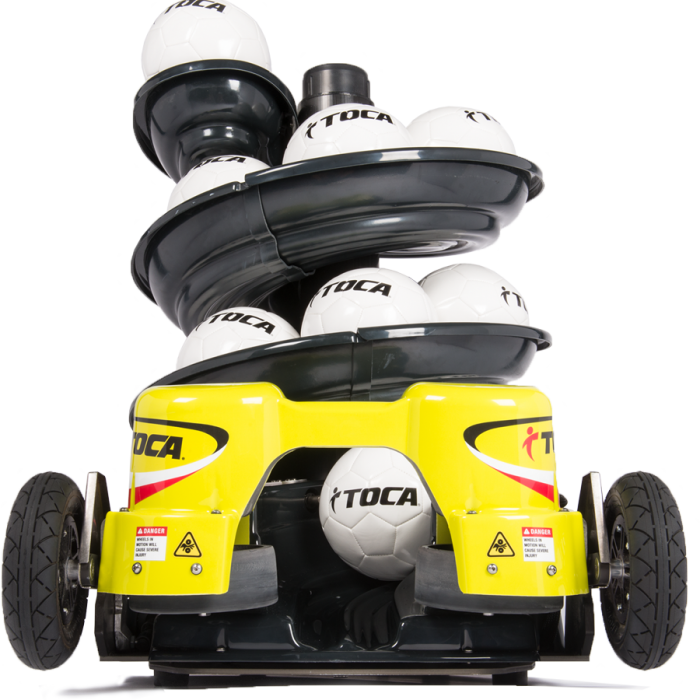 Free 30 Minute TOCA or TOCA Jr. Trial
Call, e-mail or use the contact form to book your 30 minute FREE no obligation trial, and discover TOCA today.

27317 Spectrum Way, Oak Ridge North, 77385
Phone: (346) 568 0007
email: [email protected]
By entering your email above you are agreeing to receive further marketing information from Pure Soccer Katy.
A yearly subscription fee of $50 per person is required to have the ability to book TOCA Sessions online and in person.
Monthly *
Individual Player Membership
Packages
Multi Session Packages Members Only
Monthly Membership Required

5 Sessions - $381 + Tax (Save 5%)

10 Sessions - $725 + Tax (Save 10%)

20 Sessions - $1375 + Tax (Save 15%)
Single
Individual Player Session
Packages
Multi Session Packages Non Members
5 Sessions - $476 + Tax (Save 5%)

10 Sessions - $905 + Tax (Save 10%)

20 Sessions - $1715 + Tax (Save 15%)
All TOCA sessions must be booked in advance to ensure availability of studio and trainer. 24 hrs cancellation is required or sessions must be paid in full.
*12 Month minimum subscription required for monthly package. Subject to terms and conditions.